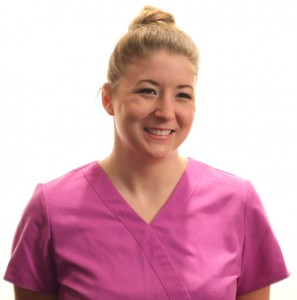 Allison Peer, BS in Animal Sciences from Ohio State University
Allison spent four years at Ohio State University with her focus in Animal Sciences.  She spent 3 of those years working under the direct supervision of the Professor of Mammalogy.  Her training consisted of directing, supervision and maintenance of a teaching laboratory in the University. She completed research on olfactory reproductive behavior on South American opossum.
After graduation, Allison was exposed to the field of Reproductive Endocrinology through Lisa Ray, MS, ELD/TS (ABB) Embryology Laboratory Director.  Allison has a passion for Embryology and Andrology.  Her drive and passion makes her an integral part of the Andrology/Embryology team.
The Andrology Laboratory provides diagnostic testing for the male, IUI sample preparation and cryopreservation (freezing) of sperm. It is our standard practice to complete a male diagnostic work-up simultaneously with the female work-up. We believe having a complete picture of a couple's fertility status from the beginning is helpful in the treatment process, and saves time and emotional strain for our patients. All of the clinic's labs are accredited by the College of American Pathologists (CAP) and/or certified for high complexity testing by CLIA.