"To create a positive experience for the patient, I make it a priority for the embryology staff to keep patients informed and educated about their case. Our emphasis on high-quality patient care separates our Clinic from the rest."
As Lab Director, Lisa Ray brings 19 years of Reproductive Physiology experience with 17 years in Human IVF.  Since obtaining her Masters from the Southern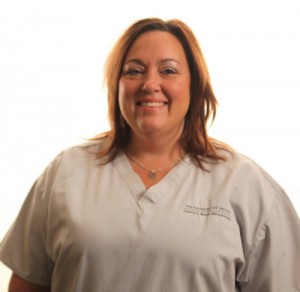 Illinois University, she has focused her career on helping infertile couples achieve their dream of having a baby.  In addition to providing services to the The Advanced IVF Institute, Lisa also directs top rated programs in Virginia Beach, VA and Birmingham, AL.
Lisa Ray, MS, ELD/TS (ABB) Embryology Laboratory Director
is certified in Andrology and Embryology by the American Board of Bioanalysis (ABB) as an Embryology Laboratory Director (ELD), she is a "hands-on" embryologist fully trained in all aspects of Assisted Reproductive Technology including Intracytoplasmic Sperm Injection (ICSI), Assisted Zona Hatching (AZH), embryo culture, embryo and sperm and egg freezing (vitrification), and embryo biopsy for pre-implantation genetic diagnosis (PGD).  She is a member of the American Society of Reproductive Medicine (ASRM), the Society of Assisted Reproductive Technology (SART)
A key factor in achieving and maintaining the Clinic's impressive pregnancy rates is the maintenance of rigorous quality assurance and quality control programs.  The embryology laboratory is nationally accredited by the College of American Pathologists (CAP), certifying that the laboratory meets the highest standards of excellence. The laboratory has a perfect CAP compliance record.