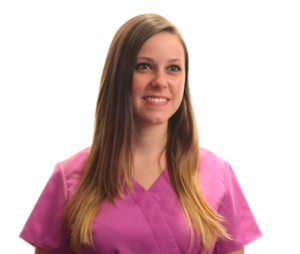 Holding the position of full time embryology consultant with ART Labs Unlimited, Rachel Watterson has gained experience in embryology & IVF in a wide range of environments. Rachel was first introduced to the field of embryology in high school, and thereafter attended the University of Illinois at Urbana-Champaign, earning a BS in Animal Sciences, with a focus on animal reproduction.
Following undergraduate studies and having developed a deep interest in the field, she worked as a Medical Assistant at Dr. Miller's office for two years. At that time, she began pursuit of a Masters Degree in Biomedical Sciences, Clinical Embryology and Andrology with the Jones Institute of Reproductive Medicine. During this period, she also worked as a Junior Embryologist for Lisa Ray and Rosan DeSanti at The Advanced IVF Institute for an additional two years.
After completing her graduate studies, Rachel accepted an opportunity with IVFAustralia in Sydney, where she was able to learn various techniques and obtain experience with new equipment. She has since returned back to the Chicago, IL area and has recently completed her certification as a Technical Supervisor by the American Board of Bioanalysts.  Rachel is a "hands-on" embryologist fully trained in all aspects of Assisted Reproductive Technology including Intracytoplasmic Sperm Injection (ICSI), Assisted Zona Hatching (AZH), embryo culture, embryo and sperm and egg freezing (vitrification), and embryo biopsy for pre-implantation genetic diagnosis (PGD).
In her spare time, Rachel enjoys travel and spending time with her friends and family. She returns annually to her high school to give a presentation on embryology to the students.