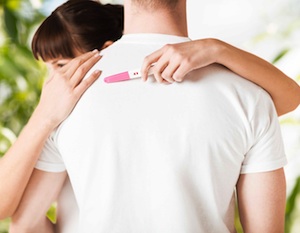 The lab plays a critical role in the success of infertility treatment and in vitro fertilization (IVF). Lab specialists are heavily involved throughout your work up and treatment process, providing precise diagnostic data and pristine execution of delicate medical procedures.
Dr. Miller's lab is one of a select group of laboratories that has been awarded accreditation by the Commission on Laboratory Accreditation of the College of American Pathologists (CAP). Meeting CAP accreditation standards requires following vigorous laboratory standards designed to help ensure quality patient care. The CAP's program is the most respected and recognized laboratory accreditation program in the world and has long been considered the "gold standard" against which others are measured.
An IVF lab is one of the most challenging healthcare facilities to build, given the numerous precision details that must work together to create an embryo-friendly atmosphere. During an extensive design planning process, our team carefully selected materials to ensure a tightly controlled environment. For example:
• Corian countertops were selected because they do not evaporate microscopic gas over months of use, unlike the glue used to seal laminate surfaces
• For similar reasons, all-metal cabinetry was installed
Attention to Air Quality
Air quality is perhaps the single most important factor in creating an embryo-friendly environment. The IVF lab ductwork was designed to completely isolate the air from outside influences. The lab runs on a separate air-handling unit with filters to minimize particle and chemical contamination.
Your work-up and treatment:  the lab's role
During the female work-up process, our lab specialists determine if the oocytes (eggs) can be fertilized and developed into viable embryos. The lab conducts tests in the male partner to determine the quality and quantity of sperm production. Dr. Miller uses these critical pieces of information to determine your treatment plan.